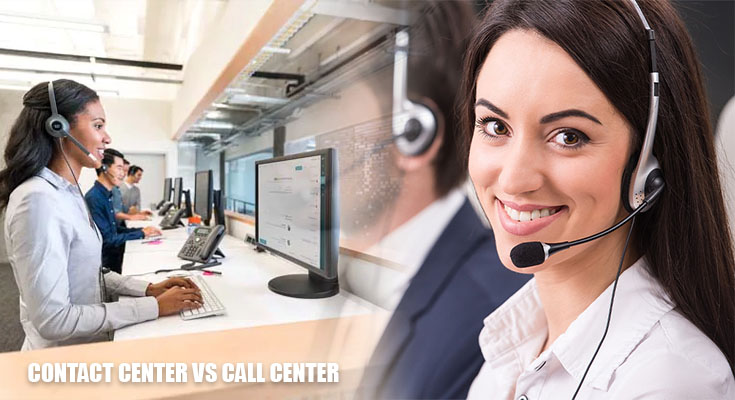 When clients want to get in touch with your business or brand, they may do so through your customer support (you can for services from Telnum.net).
In the past, the only way to communicate was through voice calls in call centers. However, clientele can now get in touch with a company through various ways, including emails, website chatbots, social media, and so on, all of which are run by contact centers.
But what is the difference?
Contact Center vs. Call Center: A Closer Approach
A. Call Center
They are places where people work. They deal for both incoming calls and outbound calls (calls originating from a customer service representative, usually sales calls).
These people answer calls from both new and long-term clients.
B. Contact Center
There are various ways people can get in touch with a contact center. These include phone calls, text messages, emails, social accounts, and more!
When people communicate through many different channels, they can move quickly from one to the next. People can also choose how they want to talk.
Now that we have a basic idea of the two, let's look at their differences:
Omnichannel communication vs. single-channel communication
An average person spends about 7 hours a day on the internet.
Thinking that people are more likely to reach your customer service through digital means makes sense. Millennials are also the majority of people who shop online, and they don't like to initiate phone calls.
An old-fashioned call center with only one channel (incoming …
Contact Center vs. Call Center: Which Does My Business Need?

Read More